Let us build your desktop to your exact specifications.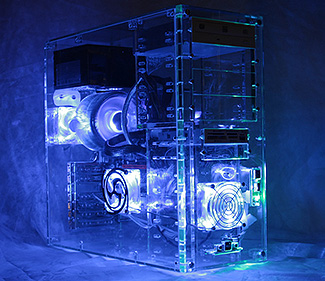 Dr PC Fix has the experience, tools and creativity to build a PC to your exact specifications.  For just $300 plus the cost of parts, you can have a built-to-order system perfect for gaming, high-end workstations, or more. In addition, Dr PC Fix is also very excited to now offer custom liquid cooling loop jobs as well. If you are interested, please let us know!
Have parts already? Bring them to us, and we will do the build quickly and correctly.
Some of the features we build in:
SLI-setups
Water-cooling (CPU and GPU)
Custom lighting
RAID systems
We have been creating build-to-order desktop pc's for years.  Contact us today with any questions or ideas you might have for your next high-end system.