Computer viruses and malware are so common that they are the vast majority of the work we do.  We remove the toughest viruses and malware every single day.
We use industry-standard tools and leading removal devices, as well as some of our own tricks.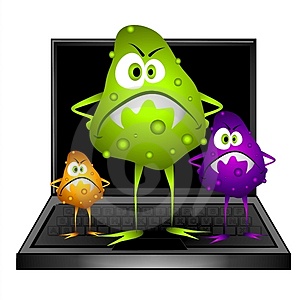 The most common types of viruses we remove are:
Cryptolocker or other crypto variants
FBI or DoD ransomware
Hijacked browsers
Website redirects
Rootkits
Fake anti-virus with "buy now" options
Deceptive PC cleaners
Many of the viruses will continue to re-install after being removed if you don't use the right tool.
Dr PC Fix has the experience and tools to remove the virus correctly the first time.